Buen
Provecho
Peru has made its way to the Eaux-Vives. At ALMA, we fuse South American flavors and family-style dishes to provide a unique culinary experience. The challenge? Provide Geneva with a taste of the diverse Latino cuisine, putting forward dishes as complex but as interesting as the tiradito apaltado, the pulpo anticuchero or the lomo saltado. When it comes to the setting, the culmination of the work and efforts of the Ateliers Beau Regard, Philippe Cramer Interiors, interior-designer Chloé Said and artists Patrick Csajko and Robin Bucher have enabled ALMA to benefit from a wonderful, evasive, ethno-chic vibe.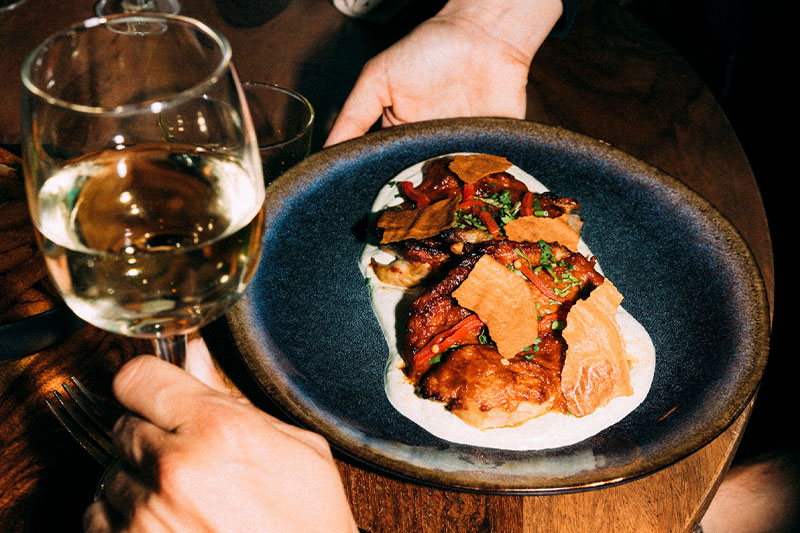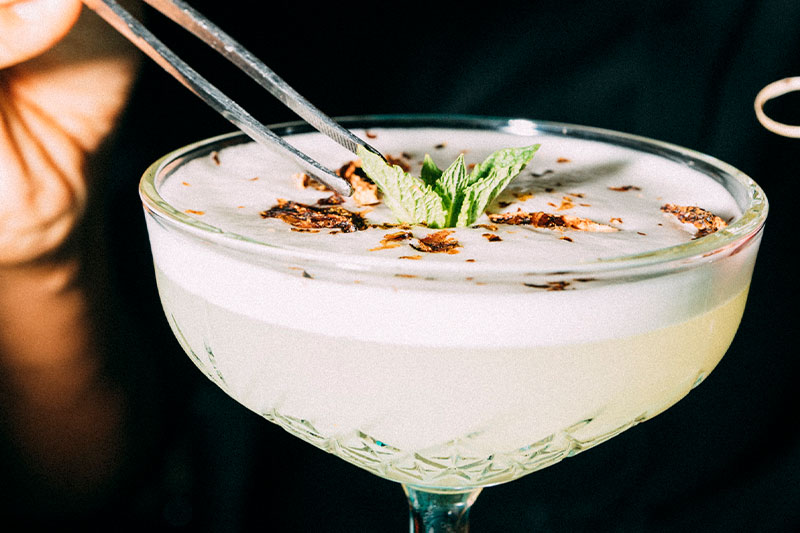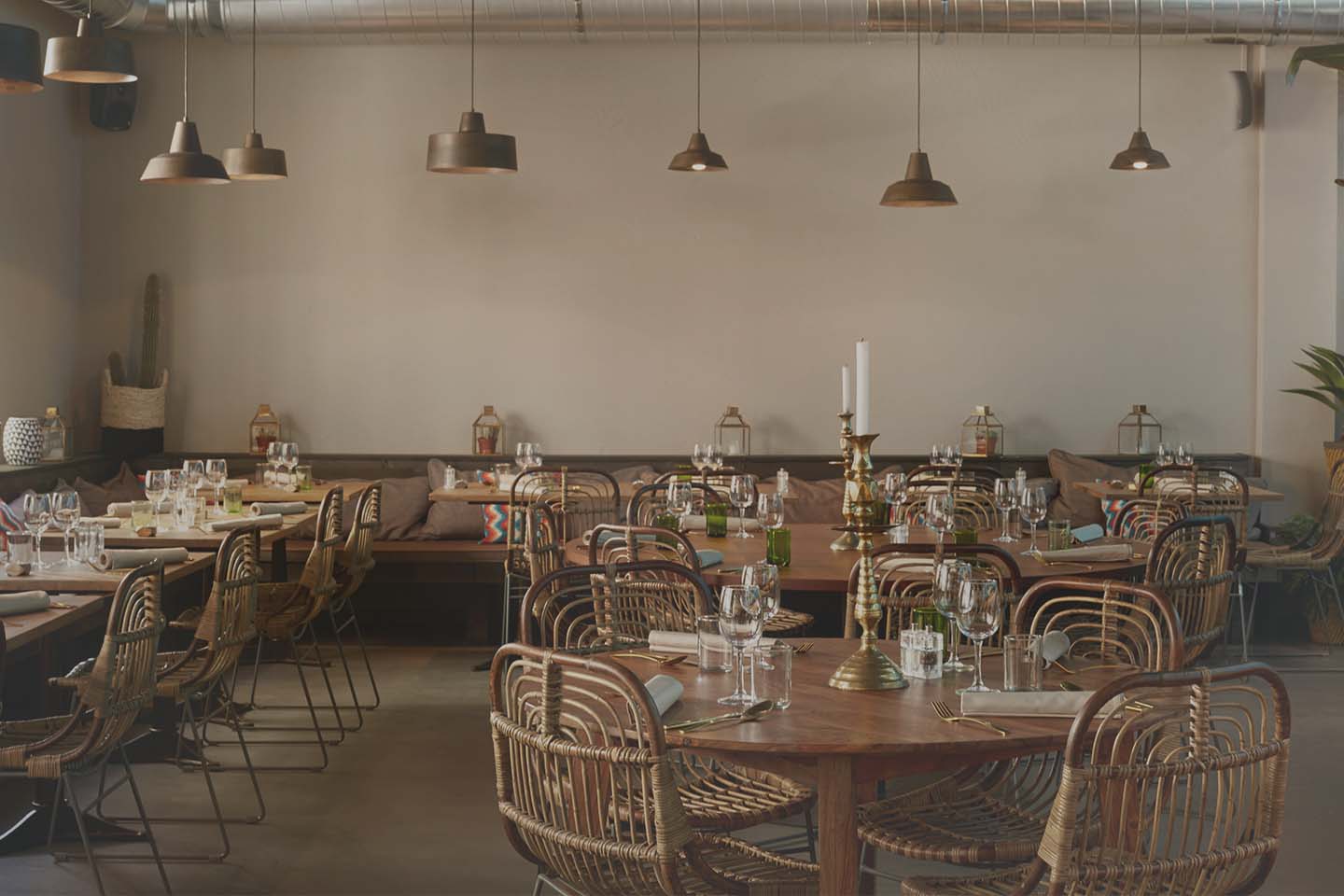 "There are some addresses in Geneva that are staples, ones that you cannot miss, and ALMA will most definitely belong to that list."

Choisis ton resto

"Forget your poncho and your pan flute! ALMA is Peruvian but doesn't surf on a folkloric wave. It resembles more of a confident lounge, where one can come and taste exotic flavor."

Friday Magazine
APERITIVOS
Empanada de ternera 5.50/u
Beef, piquillo peppers, Chimichurri sauce
Empanada de verdura 4.50/u
Asian vegetables wok empanada, Chimichurri sauce
Guacamole 12.00
Fresh daily prepared guacamole with spicy tortilla chips
Calamares 22.00
Deep fried calamari, huacatay powder, Rocoto sauce
Trio de Nigiri 16.00
Tuna tartare, crispy rice, Chili garlic sauce
PARA PICAR
Tostada de Atún 21.00
Wonton leaves, nikkei tuna tartar, avocado cream, radish pickles
Huevo a la Huancaina 14.00
Egg 80°, chives, ikura, Huancaina sauce
Tacos Al Pastor 16.00
Corn tortilla, pork belly, pineapple, green shiso, chili bell pepper chutney, coriander
DE LA PARILLA
Carne asada o parillada
Meat selected each week by the «Boucherie du Molard», smoked avocado cream, candied onions, patacones
Lomo saltado 38.00 | option gluten free
Wok sautéed minced beef with red onions, cherry tomatoes, potatoes and coriander
Pollo 24hrs 32.00 | option gluten free
24 hrs marinated boneless chicken leg with Rocoto marinade, spring onions, cilantro yogurt
Pechito patagonico 33.00
Snacked pork belly, mashed potatoes, watercress, Chimichurri sauce
DEL MAR
Pescado a lo Macho 38.00
Fishing of the day, calamaretti, yucca, Macho sauce
Pulpo Anticuchero 39.00
Grilled octopus, Anticuchero sauce, sweet potato cream, papas a la criolla, kale
Tacu tanque 35.00
Red bean rice, wild shrimp tails, red mizuna, aji panca sauce
Tacu tanque option veg 28.00
CEVICHES
Ceviche Clásico 26.00 (grande portion +10.00)
Sea bass, Leche de tigre, sweet potato, coriander
Ceviche Nikkei 28.00 (grande portion +10.00)
Fresh Tuna ceviche, nikkei Sauce, cucumber, seaweed
Ceviche Picante 25.00 (grande portion +10.00)
Salmon, leche de tigre rocoto, red onions, black tobico, coriander
TIRADITOS
Tiradito de carne 32.00
Slices of beef, Nikkei sauce, Huancaina, fried onions
Tiradito apaltado 28.00
Slices of raw salmon, mango, aji limo, avocado Leche de tigre
Tiradito de atún 29.00
Thin slices of tuna, cucumber, edamame, Tartufo sauce, shiso
SIDES
Camote frito 9.00
Sweet potatoes fries
Arroz con choclo 9.00
Steamed rice with choclo corn
Wok de verdura 8.00 | option gluten free
Mixed vegetables in a wok
Portobello nikkei 11.00 | option gluten free
Portobello mushrooms, roasted peanuts with Hoisin sauce
POSTRES
Cacao 12.00
Chocolate mousse, cocoa crumble, uchuvas, quinoa
Dulce de leche 12.00
Milk jam flan, caramel, popcorn cream
Tres leches 12.00
Three-milk génoise, cinnamon-infused cream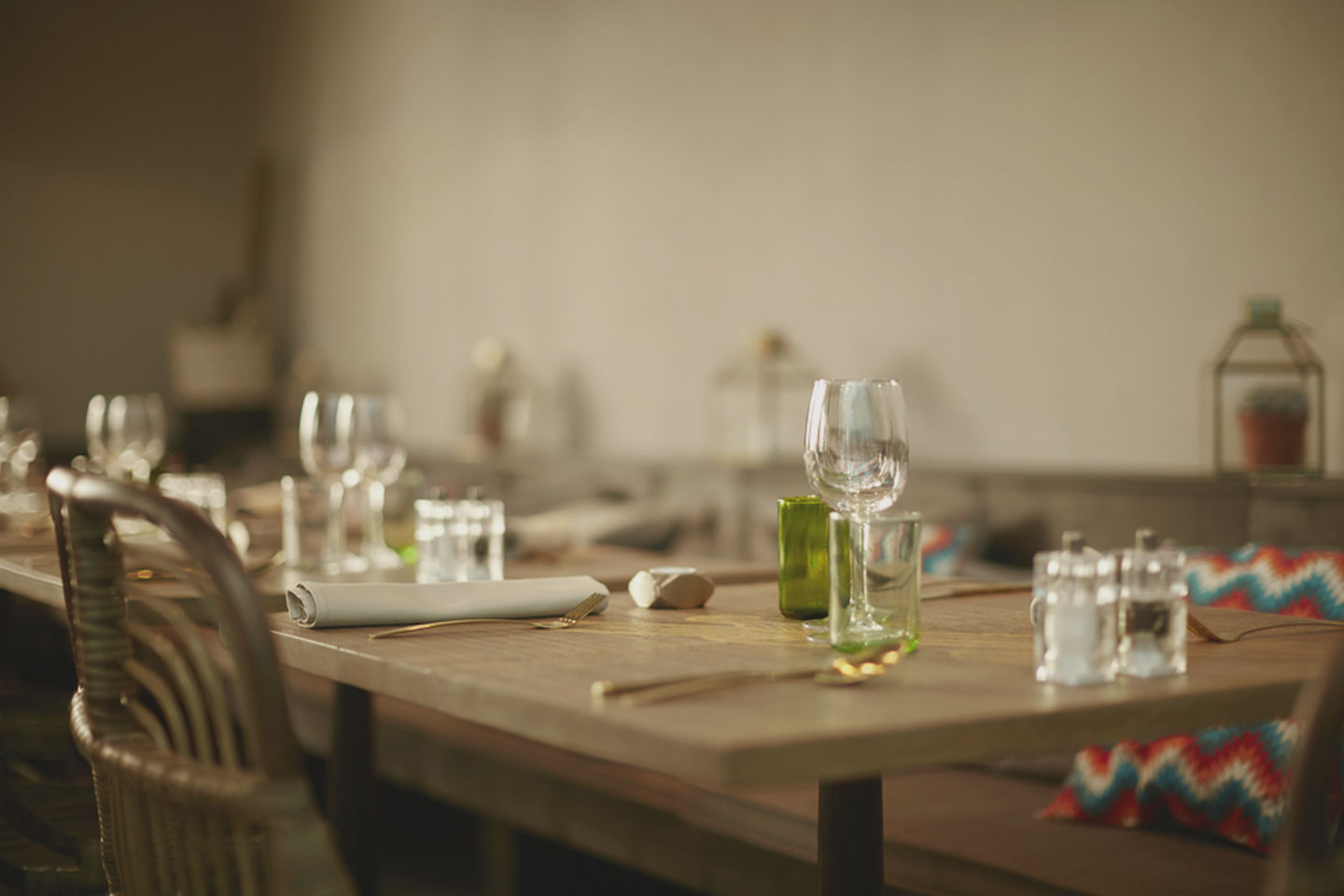 Discover our daily specials, our exclusives and take part in prestigious events by joining El Boletin of ALMA.
Opening hours
Tuesday-Friday: 12:00-14:00
Tuesday-Wednesday: 19:00-22:00
Thursday-Saturday: 19:00-22:30